Tiger Balm Uses
As you know Tiger balm is not just one product but a whole range of products. We have tried to give you an oversight of how to use Tiger balm and all of his by-products.

Insect bites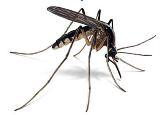 Take care, if a bee bites you, first remove carefully the sting. That's very important. Then you take your jar of Tiger balm white, and simply rub this topical remedy onto the affected area. Very quickly its pain relieving ingredients will deliver the desired effect. This works for all insect bites.

Before and / or after sports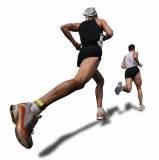 Rather use Tiger liniment or Tiger cream (Tiger Muscle Rub), it is easy to spread and allows you to warm up your muscles easy and quickly. You can use Tiger balm red also but it's less easy to spread over large areas.

Muscular aches and pains

Muscular pains and aches such as spasms can be easily threatened by rubbing the painful area gently with Tiger balm, preferably Red Tiger Balm with its aroma of cinnamon oil. You can also apply a pain patch. This highly breathable, ventilating cloth is offering optimal comfort. It's easy to apply, painless to remove and because it's a protective film invisible under your clothes.

Tiger balm for back pain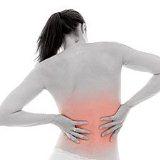 This herbal cream (Tiger Muscle Rub) delivers the much needed help to relieve overstressed, stiff and tired back muscles. Just rub the painful area by making circular movements from bottom to top. The healing ingredients are then quickly absorbed into the skin to stimulate blood circulation and provide long-lasting relief to the aching back.

Stiff neck, the evil of nape of the neck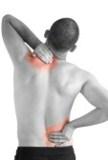 To use cream Tiger Balm Neck and Shoulder, it delivers the much needed help to relieve overstressed, stiff, and tired neck and shoulder muscles. It is specially formulated to provide a stronger and long lasting relief without any greasy feel. Its fresh scent re-energizes mind, body and spirit.

Headache and migraines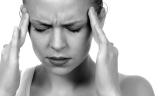 More woman then men have this painful headaches called migraines. We advice you to use your mint oil-scented Tiger balm white. Mass slowly your temples and let this herbal product act. In no time you will be relieved of your pain.
No more breathing problems
When you have a cold just think about grand-mother's old remedy. In the evening, before bedtime, you take your white Tiger balm and rub your chest. The effect will be eminent. A running nose is no problem any more, just rub a bit if Tiger balm under your nose and you will feel relieved.

If you have also experiences or advices, please do not hesitate to communicate them so you can share them with other users of Tiger balm. E-mail your remarks to contact@the-balm.com , they will be published in a short notice.